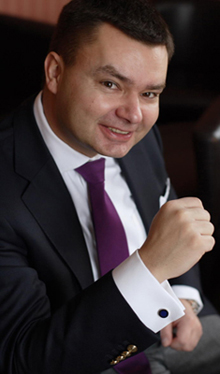 Dear Sirs,,
We are pleased that you have decided to visit our Law Office's website.
We have been operating with success since 2004 and we specialise in supporting both Polish and foreign businesses, mostly in the scope of broadly understood commercial law.
The mission of our Law Office is taking care of our Client's future, according to the motto "the future starts today".
You are welcome to acquaint yourself with the whole contents of www.szulikowski.pl, especially with our services and rules of potential cooperation.
Yours faithfully,


Legal Counsel and Managing Partner
M. Szulikowski and Partners Law Office
Aktualności
Prawne podsumowanie czerwiec 2016 r.
Niniejsze memorandum stanowi podsumowanie najważniejszych zmian w polskich przepisach prawnych z zakresu funduszy inwestycyjnych, nadzoru nad rynkiem kapitałowym, finansowania opieki zdrowotnej ze środków publicznych i wykorzystywania informacji sektora publicznego, które weszły w życie w czerwcu 2016 r.
FUNDUSZE INWESTYCYJNE
4 czerwca 2016 r. weszła w życie ustawa z dnia 31 marca 2016 r. o zmianie ustawy o funduszach inwestycyjnych oraz niektórych innych ustaw (Dz. U. z 2016 r., poz. 615), nowelizująca m.in. ustawę z dnia 27 maja 2004 r. o funduszach inwestycyjnych (Dz. U. z 2014 r., poz. 157), na podstawie której m.in.:
Details

Parent Category: Aktualności
Unijny Kodeks Celny
Z dniem 1 maja 2016 r. weszło w życie Rozporządzenie Parlamentu Europejskiego i Rady (UE) nr 952/2013 z dnia 9 października 2013 r. ustanawiające unijny kodeks celny (Dz. U. UE L z dnia 10 października 2013 r., dalej "Unijny Kodeks Celny"). Regulacje wprowadzone przez Unijny Kodeks Celny mają znaczenie dla wszystkich podmiotów dokonujących międzynarodowego obrotu towarami.
Wejście w życie ww. przepisów podyktowane było koniecznością uproszczenia legalnej wymiany handlowej oraz przeciwdziałania nadużyciom w tym zakresie. W związku z tym niezbędne stało się ujednolicenie oraz przyspieszenie procedur w zakresie postępowania celnego oraz zapewnienie wykorzystania nowoczesnych narzędzi i technologii, które służyłyby wsparciu jednolitego stosowania regulacji celnych w Unii Europejskiej (dalej "UE").
Details

Parent Category: Aktualności