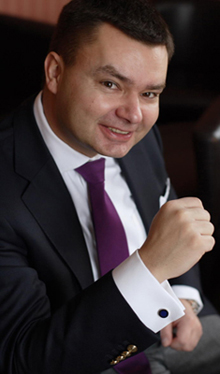 Dear Sirs,,
We are pleased that you have decided to visit our Law Office's website.
We have been operating with success since 2004 and we specialise in supporting both Polish and foreign businesses, mostly in the scope of broadly understood commercial law.
The mission of our Law Office is taking care of our Client's future, according to the motto "the future starts today".
You are welcome to acquaint yourself with the whole contents of www.szulikowski.pl, especially with our services and rules of potential cooperation.
Yours faithfully,


Legal Counsel and Managing Partner
M. Szulikowski and Partners Law Office
Aktualności
Prawne podsumowanie września 2016 r.
Niniejsze memorandum stanowi podsumowanie najważniejszych zmian w polskich przepisach prawnych z zakresu procedury cywilnej, prawa pracy, materialnego prawa cywilnego oraz podatku
od sprzedaży detalicznej, które weszły w życie we wrześniu 2016 r.

KODEKS POSTĘPOWANIA CYWILNEGO

W dniu 8 września 2016 roku w życie weszła ustawa o zmianie ustawy - Kodeks postępowania cywilnego, (…) oraz niektórych innych ustaw (Dz. U. z 2016 r., poz. 1358), na podstawie której m.in.:
Details

Parent Category: Aktualności
Prawne podsumowanie sierpnia 2016 r.
Niniejsze memorandum stanowi podsumowanie najważniejszych zmian w polskich przepisach prawnych z zakresu bezpieczeństwa i obrotu materiałami wybuchowymi oraz prawa geologicznego i górniczego, które weszły w życie w sierpniu 2016 r.

MATERIAŁY WYBUCHOWE

15 sierpnia 2016 r. weszła w życie ustawa z dnia 13 kwietnia 2016 r. o bezpieczeństwie obrotu prekursorami materiałów wybuchowych (Dz. U. z 2016 r., poz. 669), na podstawie której m.in.:
Details

Parent Category: Aktualności